We are excited to share that Mac admins now have the ability to use Kandji's Apple MDM together with a leading proactive software monitoring provider, Watchman Monitoring. Using Kandji together with Watchman Monitoring gives IT teams a powerful set of tools to both manage and monitor their Apple devices in order to keep devices safe and efficient.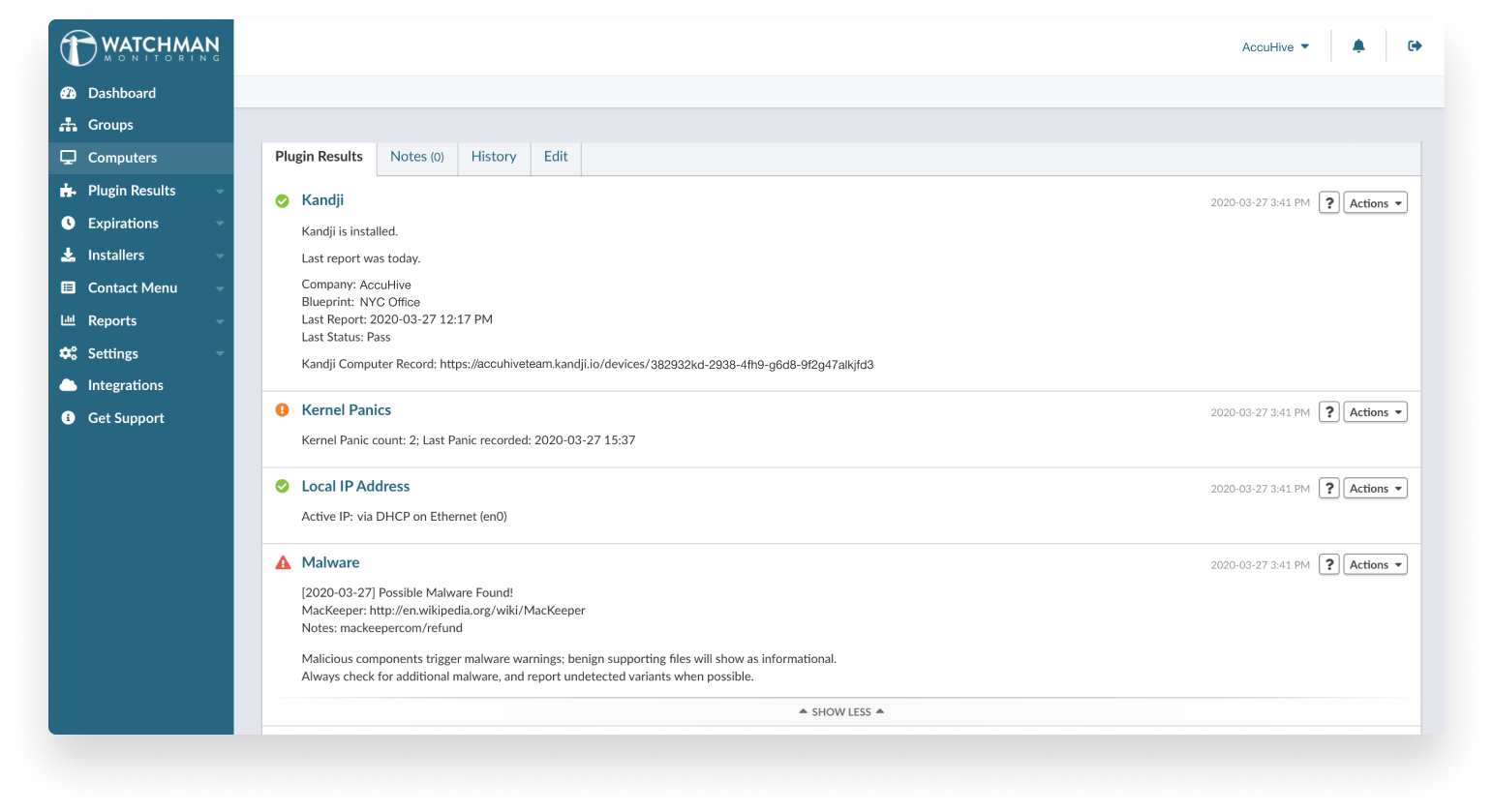 Kandji + Watchman Monitoring
While Kandji's Apple device management (MDM) solution allows IT teams to streamline manual processes around Apple device management, Watchman Monitoring approaches device security from a different angle – it finds problems before they find you by keeping a pulse on all the devices you manage.
Kandji streamlines manual processes with unique MDM capabilities such as:
150+ pre-built controls
Automatic app patching
One-click security and compliance templates
Built-in remediation
Watchman Monitoring monitors a variety of signals, including:
Malware
System performance, such as kernel panics and POST diagnostics
Software expiration tracking
Backup status reporting
Disk drive space and other errors
Network performance
How does the integration work?
Kandji makes it easy for you to deploy Watchman Monitoring across your entire fleet with just one click, by simply toggling on a Kandji Parameter.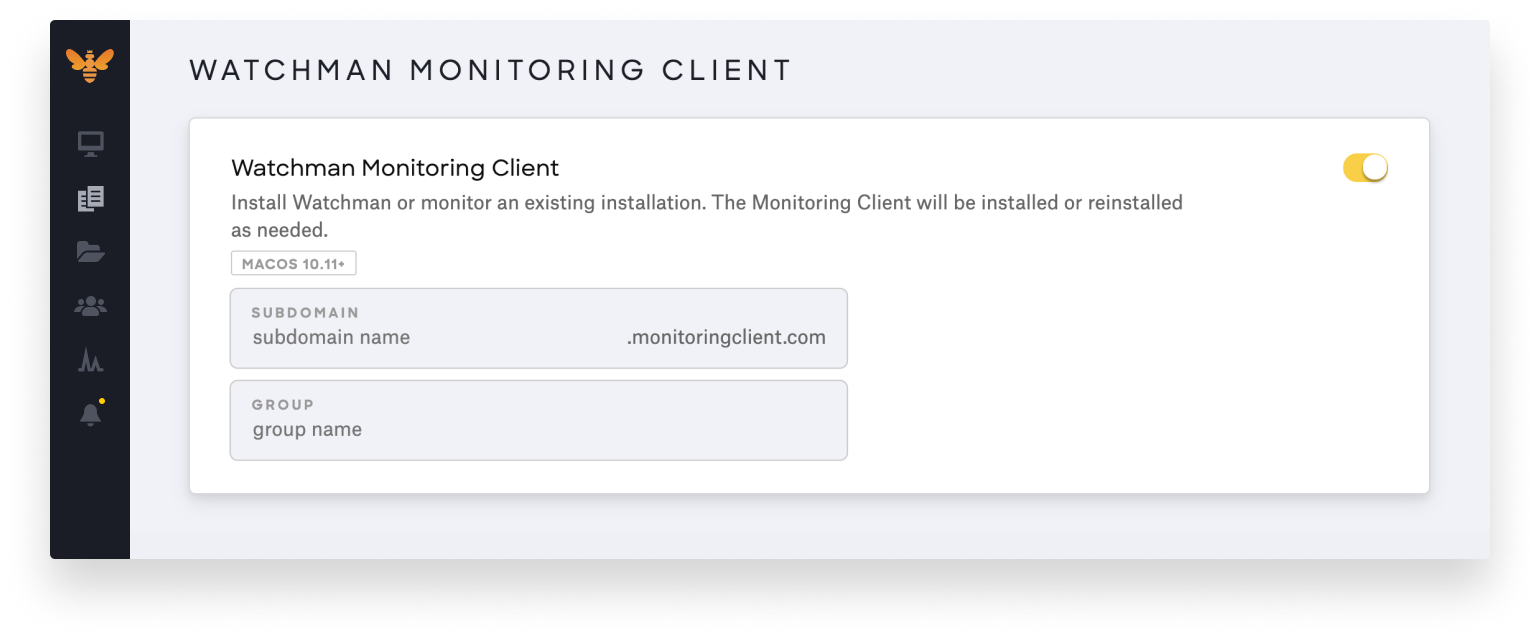 This Watchman Monitoring Parameter is one of 150+ pre-built controls that Kandji automatically remediates, when applicable. In this case, if an end user removes the Watchman Monitoring client, Kandji will automatically remediate by reinstalling the client.
On the Watchman Monitoring side, you'll have visibility of devices that are enrolled in Kandji and can ensure that the Kandji Agent was successfully installed.
Kandji will also automatically place newly enrolled devices into whichever Watchman Monitoring Group you specify within the Parameter.
The combination of a reliable MDM plus an effective monitoring tool that is always scanning for anomalies or potential risks creates peace of mind for Mac admins, and we are excited to partner with Watchman Monitoring to ensure that your devices are always efficient and secure.