We're very excited to announce our latest flagship feature: Blueprint Templates.
Using Blueprint Templates takes the guess work out of complying with industry standards. Simply pick the standard you're focused on, and all of the parameters are automatically enabled.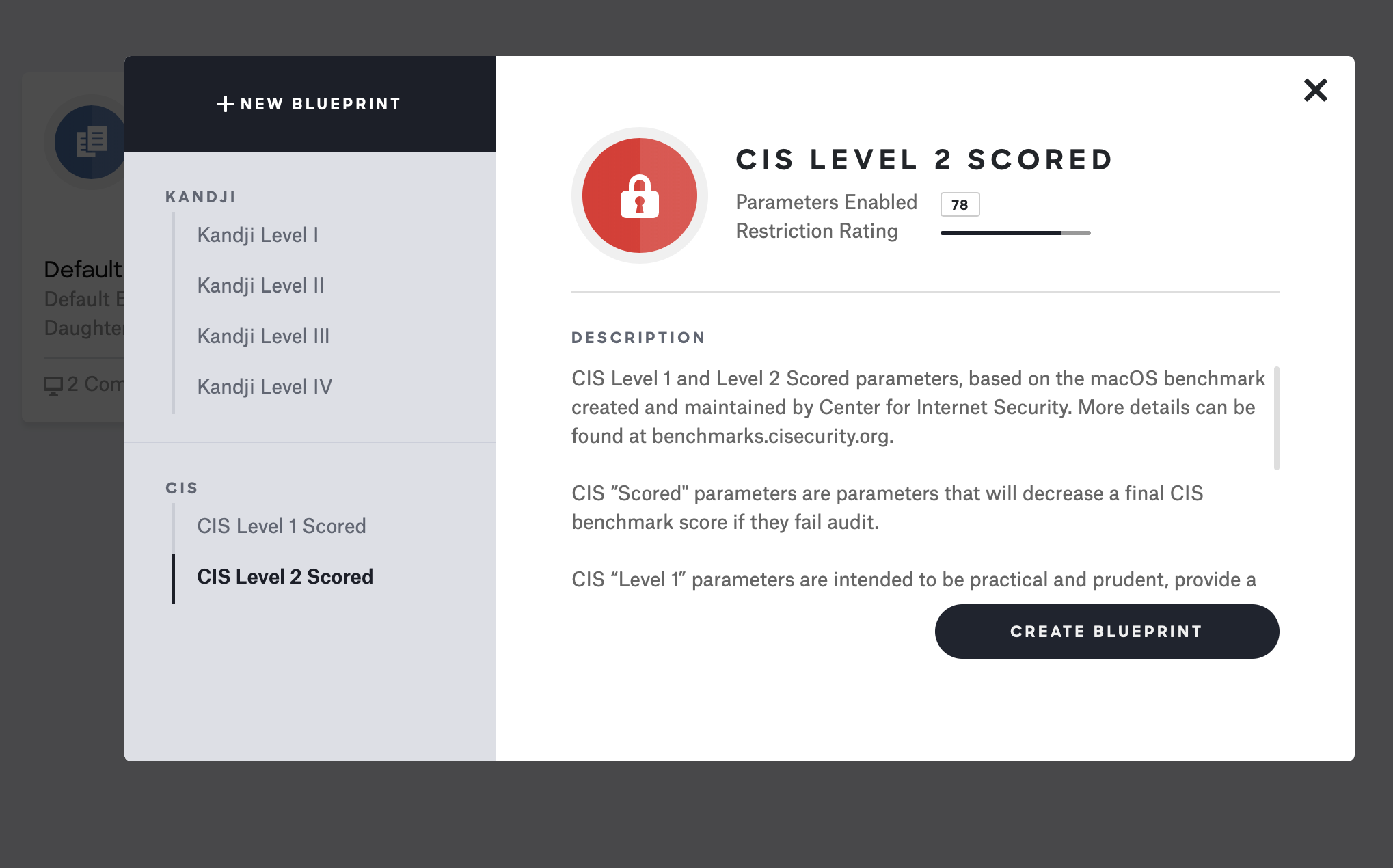 Now, achieving CIS compliance for Macs is as easy as creating the blueprint, and enrolling your computers.
At launch, we have CIS Level 1 Scored and CIS Level 2 Scored templates available, alongside our own internal recommendations. We will be adding additional standards down the line, and will be sure to keep everyone posted.
Give Kandji Blueprint templates a try today for free up to 10 Macs. Click here to sign up or schedule a demo to learn more about our templates.