We're excited to preview our next flagship parameter: Application Blacklisting.
With Application Blacklisting, you'll be able to specify which Applications are not allowed to run on your enrolled Macs. We make it easy to block unwanted macOS applications, by displaying a list of all applications running on each Mac within our Web App.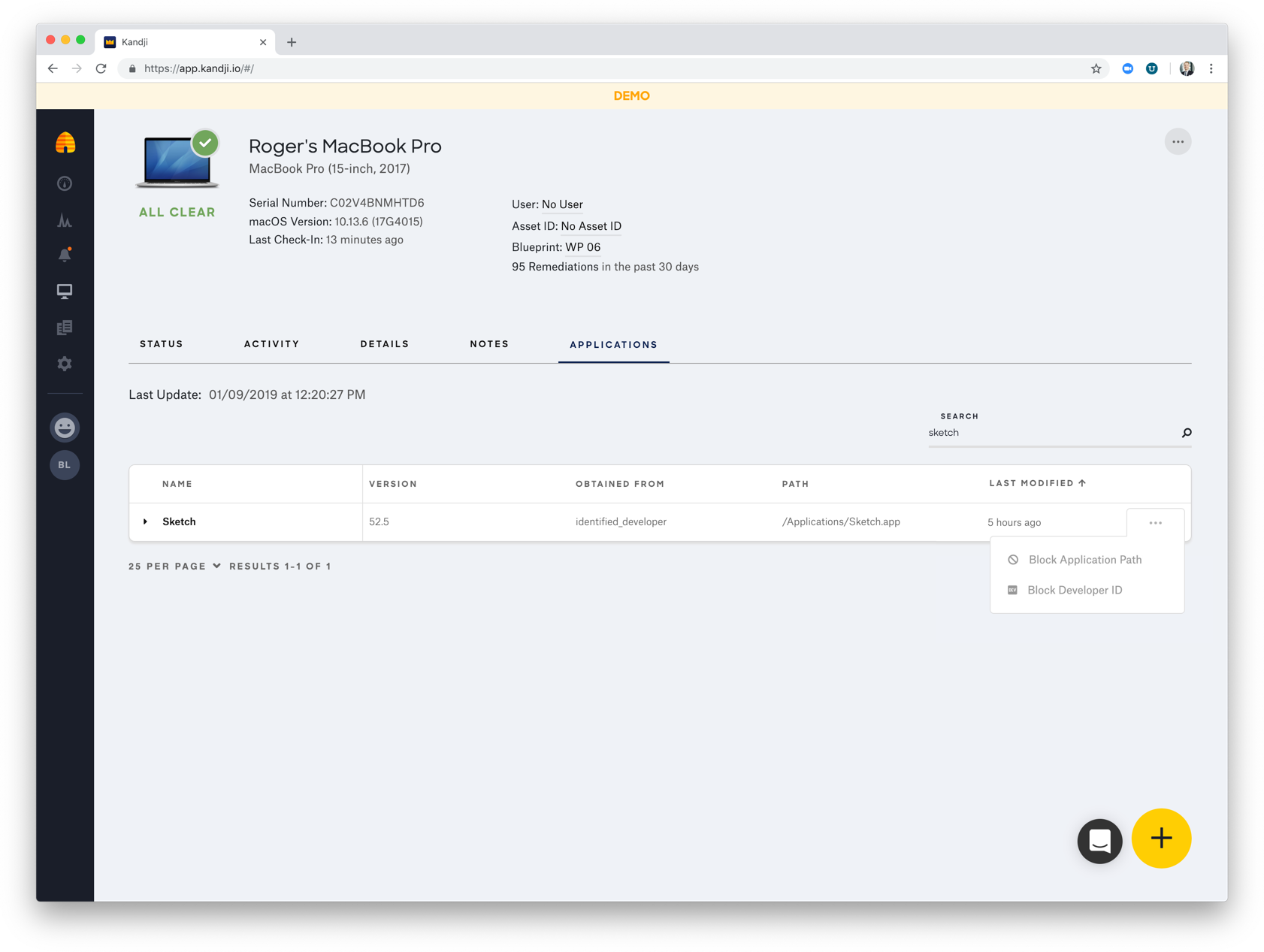 In the Kandji Web App, simply enable the Application Blacklisting Parameter. Then choose the type of identifier you wish to use to block the application. You can choose to blacklist macOS applications by 1) Process Name, 2) File Path, 3) Developer ID, or 4) Bundle ID. Kandji will then prevent the application from launching instantly. Users that attempt to use that application will be presented a popup explaining the limitation. Kandji admin's will also be alerted to any attempt to use restricted Mac apps.
Unlike Google Santa, Kandji does not require editing the kernel. This allows much easier installation, configuration, and instant application blocking. Kandji's Mac blacklisting feature is ready to use without writing a single line of code.
The Application Blacklisting beta will soon be available in the Kandji Web App.
Try Kandji today for free. Keep your Macs secure and compliant.