It's beta season again! Our team is working hard to make sure Kandji will be ready on release day, but there's still some software and service testing that you'll want to start experimenting with to keep your transition to the latest Apple operating systems smooth.
Whether you're getting ready to update your managed devices to iOS 14 or macOS Big Sur, there are a lot of exciting changes coming – and using public betas is a great way to make sure your environment is ready for the final releases. That's why, in this guide, we're going to explore how IT administrators can limit public betas to their testing hardware and defer software updates leveraging MDM (mobile device management).
Here's a quick overview of what we'll cover:
Primer on the Apple Beta Software Program
How to Prevent Devices from Installing Beta Software
How to Uninstall Beta Software (Restoring iOS and macOS)
How to Defer Software Updates for Up to 90 days


Primer on the Apple Beta Software Program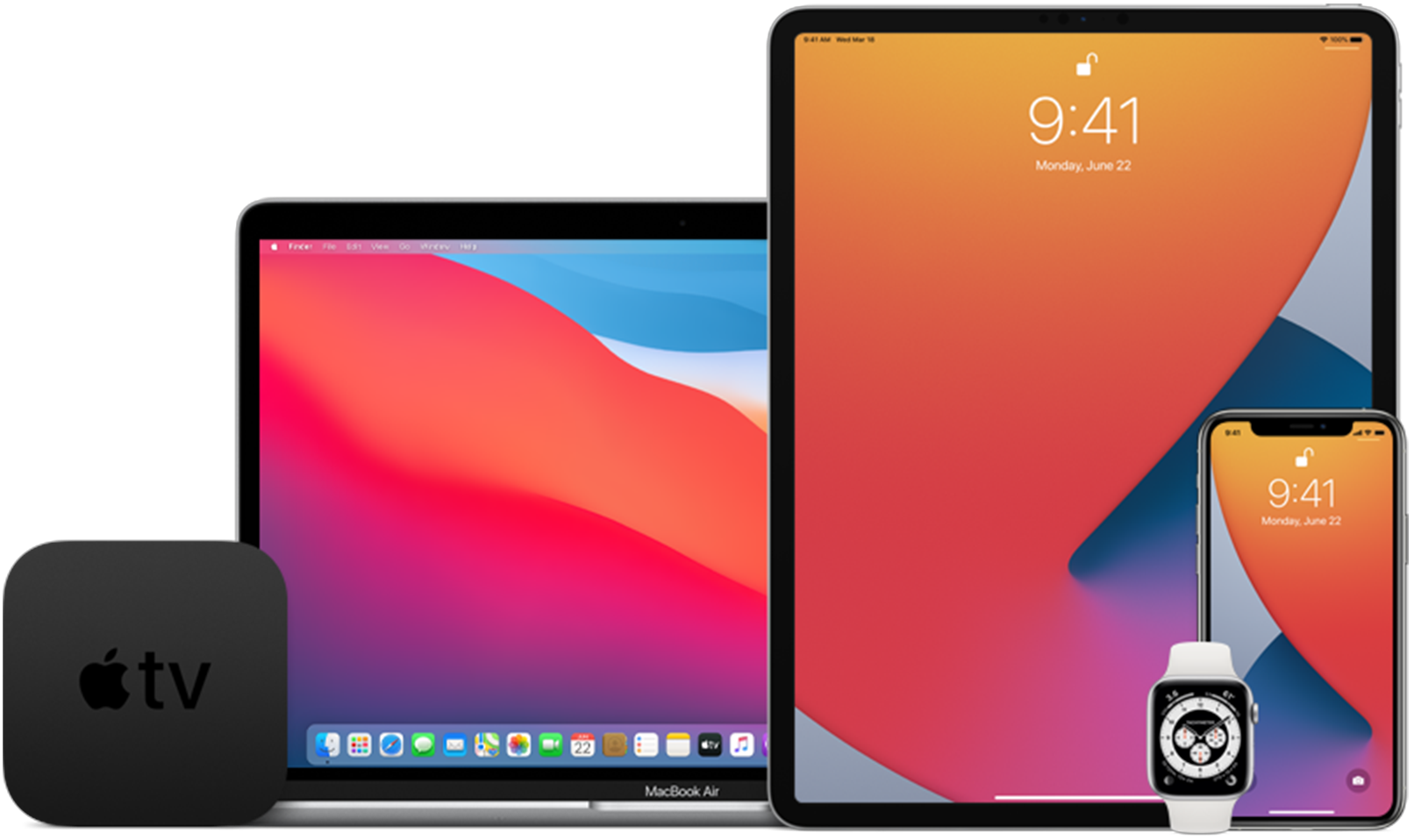 The Apple Beta Software Program lets users test software before it's officially released. Accessing these pre-release programs helps IT administrators prepare their environments for a smooth transition at launch day, and it helps Apple receive feedback on issues before the final release.
Another program, AppleSeed, also gives users access to pre-release software. This program lets customers test pre-release software to provide Apple with functionality feedback. However, AppleSeed is an invitation-only program, so you'll have to talk to your Apple SE if you think you qualify.
Best Practices for Installing Public Betas
Once you become a member of the Apple Beta Software Program, you can enroll your device (the program supports iPhone, iPad, iPod touch, Mac, Apple TV, and Apple Watch) to access the latest public betas. You can also receive the latest public beta updates directly through iOS Software Update, the Mac App Store, or tvOS Software Update.
That said, there are a couple of precautions everyone should take before using these beta programs. First, it's important that you only install public betas on test devices or secondary partitions of Mac computers. These programs are not in their final form, so any instabilities could result in a loss of data, which is an unnecessary risk for production devices.
Apple shared during WWDC that if you create an additional APFS volume in an existing container, then the original macOS system volume will stop receiving updates. You can create a new partition on your internal drive or use an external drive.


Image source: support.apple.com
Second, before you install any public betas on a Mac, you should back up the computer using Time Machine. iOS devices can be backed up in the Finder when connected to a macOS 10.15+ computer or with iCloud. This will let you restore the device to a prior shipping release of iOS, iPadOS, or macOS.
Generally, this isn't necessary for tvOS, which stores data in the cloud, or watchOS, which cannot be restored to a previous shipping OS release once the public beta is installed. We'll discuss how you can restore shipping software on iOS and macOS in more depth later in this guide.
Can I Stop Public Betas and Use the Current Shipping OS?
Once you enroll a device in the Apple Beta Software Program, you will automatically receive public beta updates. To stop these updates, you can unenroll the device. However, you'll still need to wait until the next version of commercial software is released. If you need to restore your device to a previous shipping OS via Time Machine, you can learn how later in this article.
Preventing Devices from Installing Beta Software
Beta season means that testing is on for IT. Now is the time to figure out if there are any issues with beta releases and the day-to-day tasks and operations that your employees must complete. Some applications might require updates to function properly, while other changes or new features may require additional training for your team to get the most out of them.
In this way, thorough testing will give you a good idea of how feasible it is to achieve a release-day deployment – or if you'll have to delay the update. In either case, it's important to limit your testing to machines that employees don't depend on. This requires preventing the installation of beta profiles, so you can have more control over which systems run public beta releases and which use commercial releases.
Because devices get access to these public betas after installing a configuration profile from Apple, you can prevent beta installs by removing or restricting these configuration profiles. In this section, we'll explore how this is done on both iOS and macOS devices.
iOS: Preventing Beta Software Installation for iOS
For iOS devices, preventing the beta profile is pretty straightforward. You can use your MDM solution to disallow the manual installation of configuration profiles and certificates. Using Kandji, you can do this by adding a Restriction profile to your library items. To learn more about what you can expect from iOS 14, head over to our WWDC wrap-up guide and read the section on iOS and iPadOS changes.
macOS: Preventing Beta Software Installation for macOS
For macOS devices, you have a few options to consider. The first is to use one of Kandji's pre-built macOS Parameters to disable access to beta updates. This option will prevent the user from enrolling their device into the public beta program and seeing any available beta versions.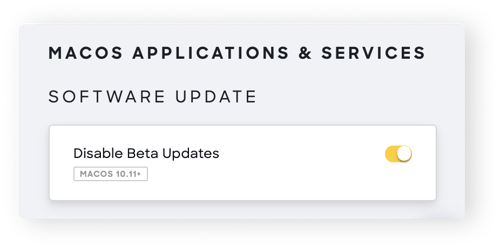 The other method is to block macOS apps by using our Application Blocking Parameter. By blocking the installer application, we can prevent a user from running the installer that they downloaded on another computer and copied over to the computer managed with Kandji. We have provided the details for the options to be used to block macOS Big Sur below.
Process name: Install macOS Big Sur Beta
Path: /Applications/Install macOS Big Sur Beta.app
Bundle ID: com.apple.InstallAssistant.Seed.macOS1016Seed1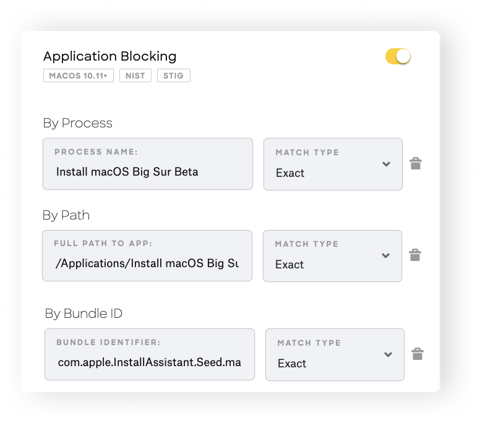 To learn more about what you can expect from macOS Big Sur and changes coming to managed Mac devices, head over to the Big Sur section of our WWDC wrap-up guide.
How to Uninstall Beta Software
While you can prevent beta software installations by following the steps we just discussed, you can also uninstall iOS or macOS beta software by either deleting the beta profile or restoring the device to a backup made on a commercial OS. We'll walk you through each of these next.
iOS: Stop Beta Update Notifications by Deleting the Beta Profile
If you opt-out of the public beta, you will stop receiving notifications regarding future beta releases. To do this, just delete the beta profile found in Profiles & Device Management.
Go to Settings > General > Profiles & Device Management.

Tap the iOS Beta Software Profile.

Tap Remove Profile.

Restart your device, and wait for the next software update.
Once the next public version of iOS is released in the Fall, you can install it to move back to a non-beta version of iOS. If there's already an update available (it must be an iOS version later than the version you have now), you can go ahead and install it.
iOS: Remove the Public Beta by Restoring Your iOS Device
If you need to remove the developer beta immediately and install a release version of iOS, you'll have to erase and restore your device from a backup. If you have an archived backup, you can set up your device from there. However, backups created while using beta software might run into compatibility issues with older iOS versions, so you'll have to use a backup that was made on a commercial version of iOS.
Here's how you remove the public beta and restore your device:
Make copies of any files that you need to keep: All files created or modified since you created the backup will not be preserved. Copy any files that you need onto a separate storage device to keep them safe.
Connect your device: Connect your device to a Mac with the latest version of macOS or the latest version of iTunes installed.
Put the device in recovery mode:

Entering recovery mode is different depending on what type of iOS device you're using. See the relevant fields of Apple's recovery mode

support documentation

for more information.

Restore the device: Once you successfully enter recovery mode, click the Restore option. Please note that this will erase your device and install the most current non-beta version of iOS.
Wait for the restore to finish: You may be asked for your Apple ID and password to disable Activation Lock. If the restore process will not finish, see Apple's support documentation on

iOS update and restore errors

.
Once the restore is completed successfully, you'll be able to set up your device from an archived backup. Just remember that this backup must be from an earlier version of iOS. For instance, if you're going back to iOS 11.4 from iOS 12 beta, the backup you made using the iOS beta won't restore. Instead, you have to restore from a backup made before the installation of iOS beta.
macOS: Remove the Public Beta by Restoring Your macOS Device
A similar process can be followed if you need to restore a Mac to a previously-released OS version. This also involves erasing your device and restoring it from a previous backup (one that you created before you installed the public beta). Here's what you need to do:
Make copies of any files that you want to keep: Once you restore your Mac, all of the files that you created or modified after the backup will be gone. If you need to hold onto any of these files, make sure you get them into another storage device before moving forward, like a USB thumb drive or an external disk.
Turn off Find My Mac:

To turn off Find My Mac, open System Preferences > Apple Account > Uncheck Find My Mac, and then enter your Apple ID password.

Restart into macOS Recovery: To enter macOS Recovery, go to the Apple Menu, then press and hold the Command and R keys. You can release the keys when the Apple logo appears.
Reformat and partition your startup disk: Before you can restore your backup, you have to partition and reformat your startup disk. To do so, select Disk Utility from the macOS Utilities window in macOS Recovery > select your entire startup disk > choose partition. In the next pane that opens, choose APFS under Format if you're restoring a Time Machine backup of macOS Mojave or later. Otherwise, choose mac OS Extended (Journaled). Select Apply.
Restart into macOS Internet Recovery: Once your backup drive is connected, go to the Apple Menu and select Restart. Once it restarts, press and hold the Option, Command, and R keys. You can release the keys when the Apple logo appears.
Restore from your Time Machine Backup: In the macOS Utilities pane that appears, select "Restore from Time Machine Backup" > Select Continue > choose the backup you want to use > begin the restore process.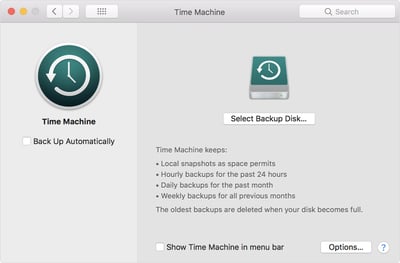 Image source: support.apple.com
Once the restore begins, Time Machine will restore your Mac to the way it was at the moment you created the backup, before you installed the macOS public beta. When the restore is finished, you can copy any of the files you saved in the first step back onto your system.
How to Defer Software Updates
Apple announced a few changes coming to software update management at WWDC 2020, such as the removal of the software update catalog and the removal of the Ignore Flag for major OS updates. They also added new MDM commands, giving IT the ability to force Mac users to accept software updates and then restart. IT can also defer non-OS updates and major releases of macOS for up to 90 days.
This gives IT the ability to postpone software updates until the release date in the fall. If you're using our MDM solution, Kandji, you can specify exactly how long to defer the OS update, choosing between 1 to 90 days. This can help your organization test apps and infrastructure with the new update before deploying it company-wide.
On macOS, you can also defer OS updates by blocking installer apps. However, this isn't a guaranteed solution, and some savvy users could still boot to an external media installer.
Apple's annual updates can provide some exciting improvements, and by testing public betas and leveraging MDM solutions to manage the update process, you can avoid unanticipated consequences and achieve a smooth transition. Here at Kandji, we're making sure our MDM will be ready on release day so you can get the most out of your fleet of Apple devices. With powerful features like zero-touch deployment, one-click compliance, and offline remediation, Kandji has everything you need to enroll, configure, and secure your devices.