Introducing Updated Script Editor and New Global Variables
Kandji Team
The Kandji team is excited to announce an improved script editor, as well as two new global variables that will make automated onboarding easier.
In case you missed it, we also recently released updated Blueprint templates and multifactor authentication.
Improved script editor
The Kandji script editor now offers better formatting options for your code, including syntax highlighting and indenting.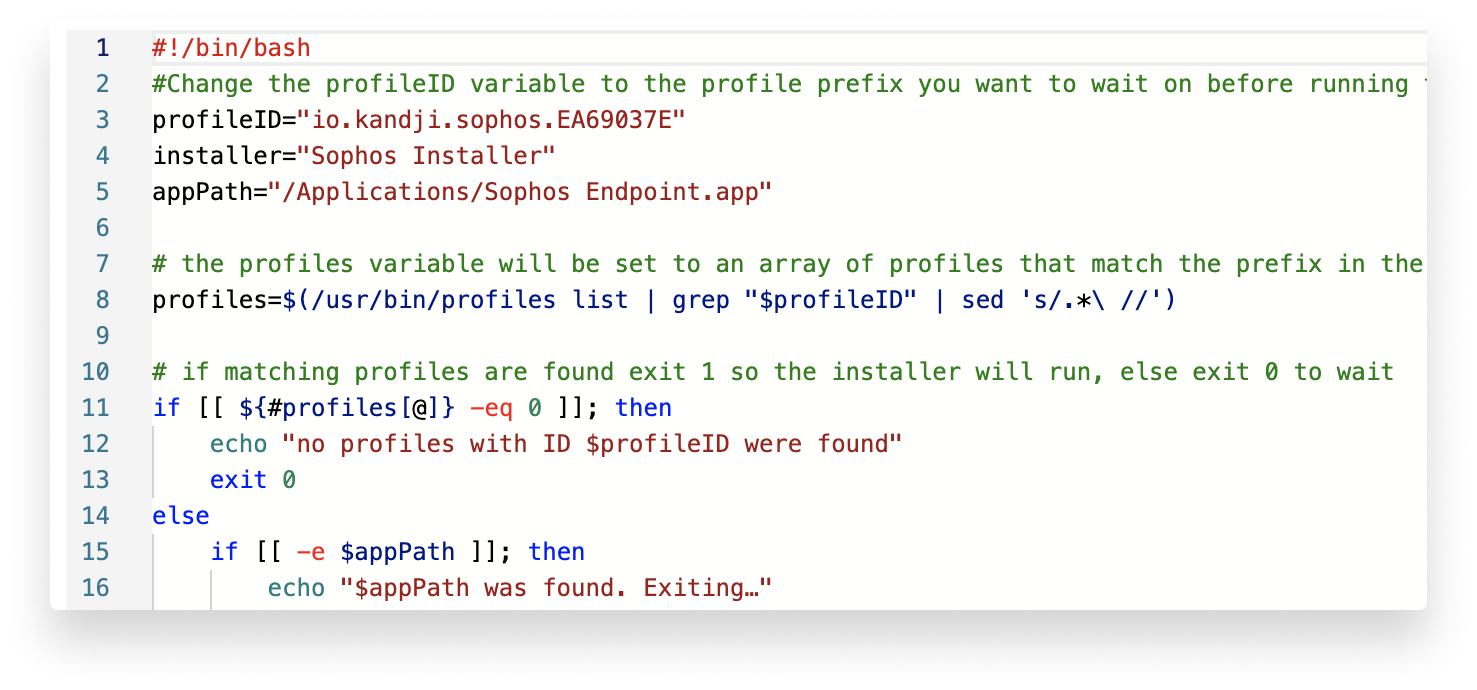 The updated editor will make things like customizing app installs easier and more efficient.
New global variables
Global variables allow you to automatically insert details about users and devices in text fields within Kandji Library Items. We've now added two new ones: $FULL_NAME (which inserts the full name of the assigned user for a device) and $EMAIL_PREFIX (which inserts the email prefix— everything before the @ symbol—of that user).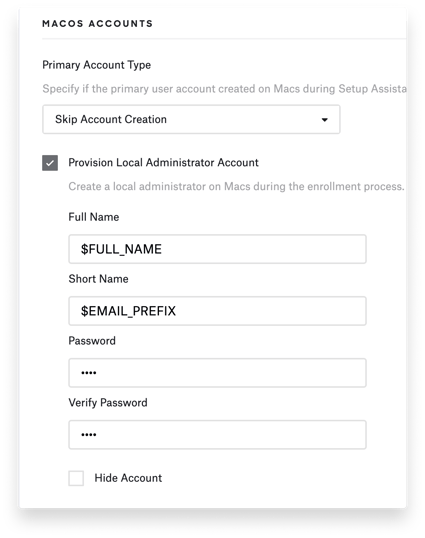 In addition to these two new variables, global variables can now be used in the Full Name and Short Name fields when creating local administrator accounts, to automatically set up those accounts with default passwords.
With innovation and iteration at the core of everything we do, Kandji is constantly building solutions to give you more of what you need and improve upon features you already love. With Kandji, you can be confident that your Apple fleet is in safe and secure hands, from deployment to retirement.
Start your free trial today
The industry's first MDM with a pre-built library of security controls.
Start Free Trial