We are pleased to announce a new version of our Self Service app for Apple's mobile platforms. The Kandji Self Service app for macOS has long provided an easy way for users to download software for that platform. A version of that app is now available for iOS and iPadOS.
As an Apple admin, you might not want to deploy a given app to all of your users; sometimes that app is only needed or licensed on certain devices. Some users have slow internet connections, so you don't want to force them to download apps when it isn't convenient. Some organizations put users in control of deploying apps on their devices. Self Service is a perfect fit for all of these cases.
As an admin, you can customize the Self Service experience (Settings > Self Service) with your own branding, text, and software categories. If you've customized Self Service for macOS in the past, the same customizations can be used for iOS and iPadOS without additional configuration.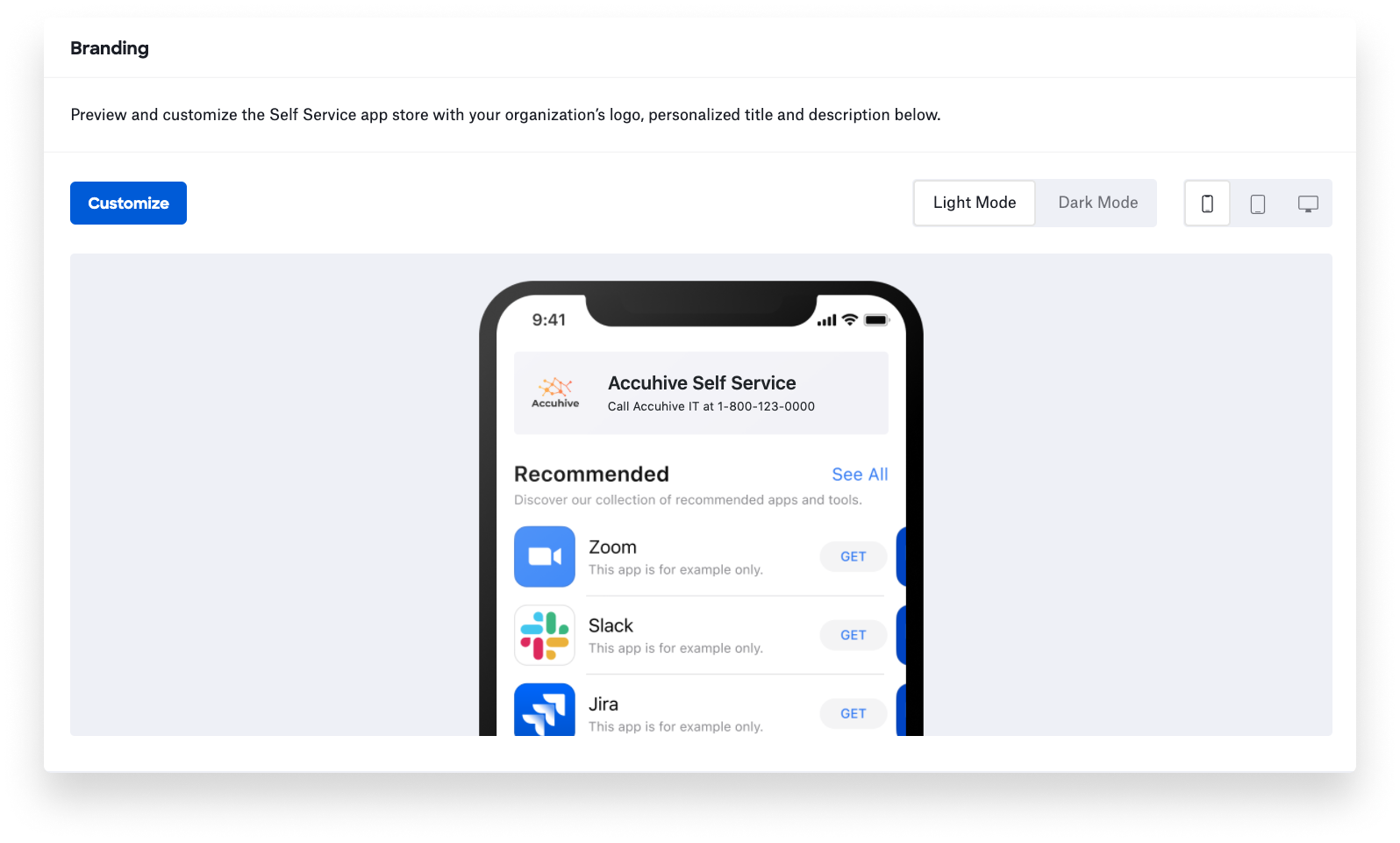 Getting the Self Service app to your devices is simple. In Apple Business Manager, go to Apps and Books and find Kandji Self Service. After you select a quantity and submit the order (it's free), Self Service will appear in your Kandji instance's list of App Store apps. Add it to the Blueprint containing the devices that you want to have access to Self Service, and it will be deployed.
Users will then receive the Self Service app as a managed app from Kandji. When they open it, they will see the list of apps curated for them and be able to install them from there.
For more details, see our support article, Self Service for iOS and iPadOS.