The Kandji team is excited to announce the addition of custom apps and custom scripts to Self Service, along with updates to the Kandji Agent.
In case you missed it, we also recently released support for Enrollment Customization and updates to our API.
Custom Apps and Scripts
Kandji's Self Service lets end users install software from the App Store and Auto Apps. Now you can make custom apps and custom scripts available there as well.
You can choose to install custom apps once per device, install and enforce them via an audit script, or install them on-demand from Self Service. If you choose the once-per-device or audit-and-enforce option, the app can still be offered in Self Service for reinstallation or troubleshooting.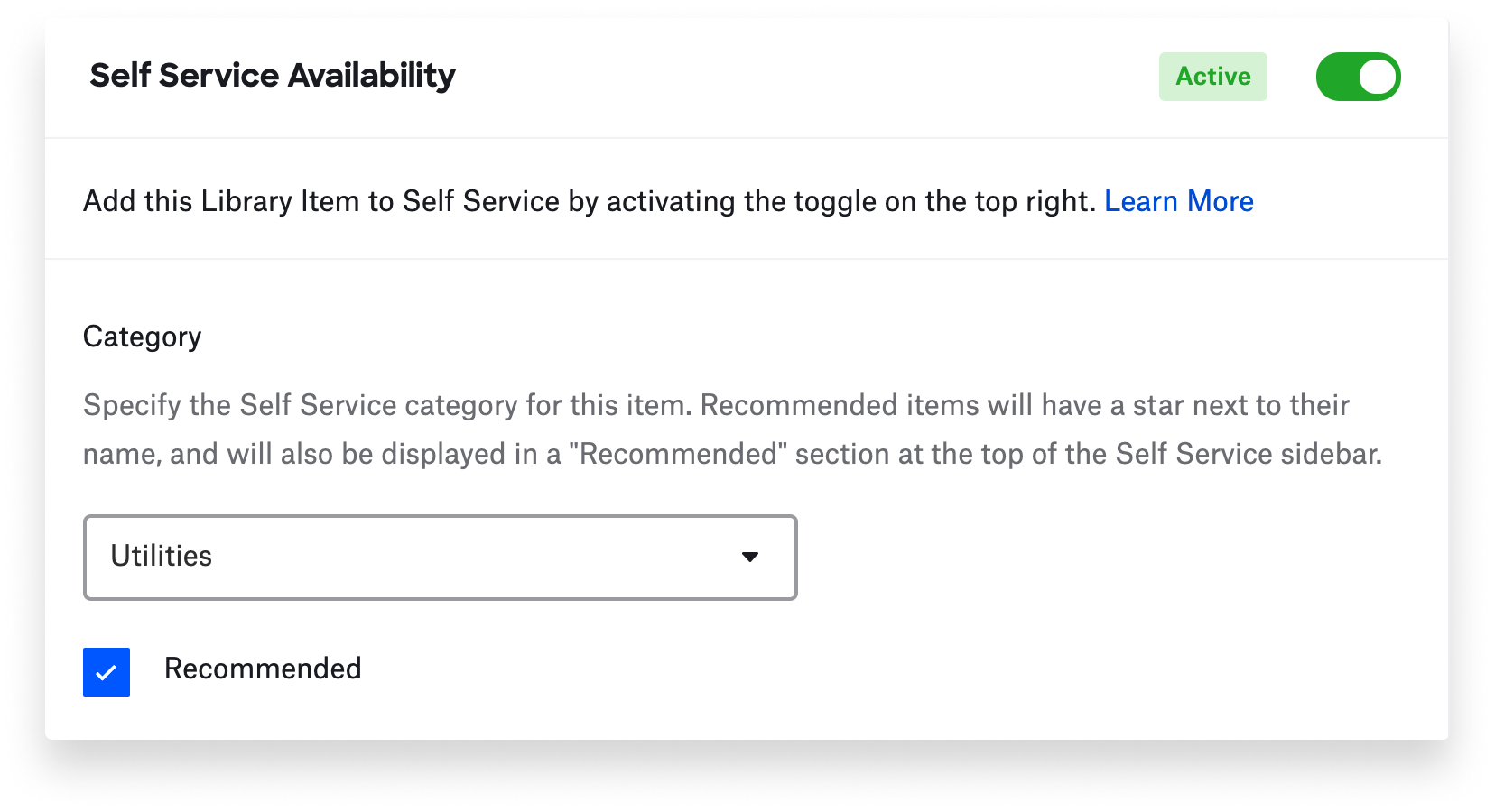 For custom scripts, you can let users install them through Self Service, while retaining control over when those scripts run—once per device, every 15 minutes, daily, or only on demand.
Kandji Agent Updates
The Kandji Agent has also been updated to support custom scripts and custom apps in Self Service, as well as to introduce additional improvements to its command-line interface. For more information on those changes, see our support article.
Additionally, we've made some minor UI improvements and enhancements to the Kandji menu bar item and the Self Service app.