As Mac focused IT experts, we found no solutions for companies trying to comply with NIST, CIS, or even internal standards. Companies were forced to write their own custom code for each policy, maintain and deploy it manually, or hope they don't get audited.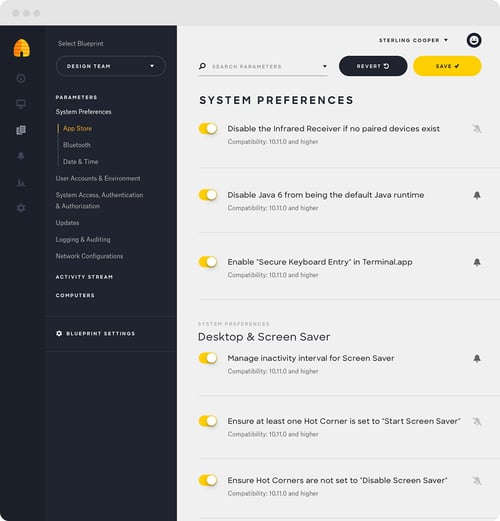 That's why we made Kandji: the only product that allows anyone who manages Macs (MSPs, IT experts or novices) to deploy and control compliance for an entire Mac fleet easily and quickly. Kandji allows you to configure your standards, enroll your fleet, and keep them compliant. It also automatically reports each policy's history on each Mac's compliance down to the minute.
Give Kandji a try today for free, up to 10 Macs. Compliance has never been this easy.