Testing prerelease versions of upcoming operating systems to see how they get along with your existing technology infrastructure is a critical project for IT administrators. While there are several ways to get early access to new versions of macOS, iOS, and iPadOS, AppleSeed for IT is the only one specifically designed for Apple admins. In this guide, we'll explore that program's features; why it's the best way for Apple admins to get access to prerelease versions of macOS Monterey, iOS 15, and iPadOS 15; how you can access it; and how you can use it to test those betas.
How to Access Prerelease Operating Systems
Apple distributes prerelease versions of operating systems through several channels, including its Beta Software Program, Apple Developer, and AppleSeed for IT programs. All three let users, developers, and IT professionals test the compatibility of new OS versions with their apps and environments; in return, Apple asks only that those users submit feedback.
Apple Beta Software Program
The Apple Beta Software Program lets users download public betas and report functionality issues. It's open to any user with an Apple ID who accepts the program agreements when creating an account.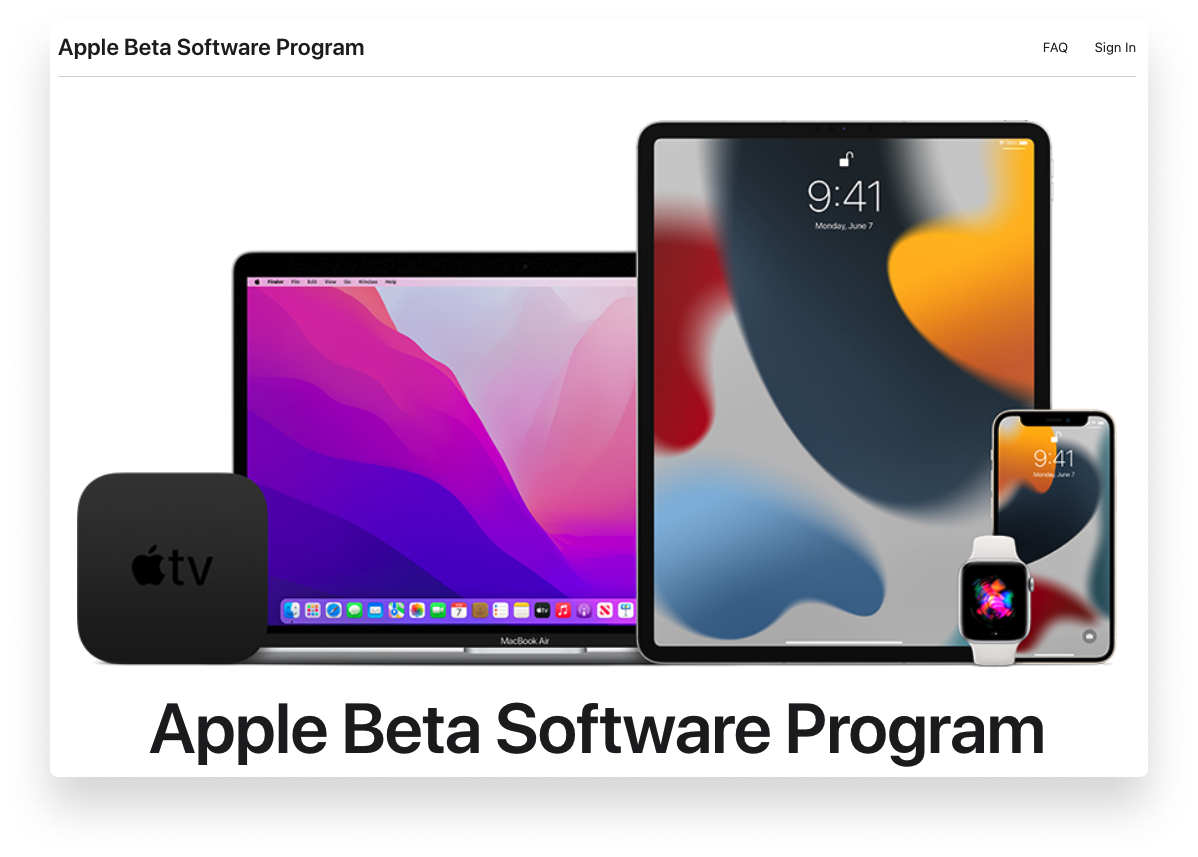 That said, it wasn't built for IT. Its main function is to collect feedback from general users about prerelease software—not for in-depth testing against your IT stack or for compatibility testing against apps you're developing.
Apple Developer Program
The Apple Developer Program enables software developers to integrate new features of the prerelease operating systems into their apps, check out new frameworks, simulators, and SDKs, and test the compatibility of their apps with the forthcoming OSes.
As the name implies, the Developer Program is made for developers, not IT. Most of its functionality is optimized for testing and distributing apps. Any feedback you supply will be routed to Apple teams that typically focus on issues that developers face, not on IT.
AppleSeed for IT
AppleSeed for IT was designed for IT professionals who need to test new versions of Apple beta software in their managed environments. This is the most robust prerelease program for IT and the best way to set up your organization for a smooth transition to the latest version of the OS when it's released.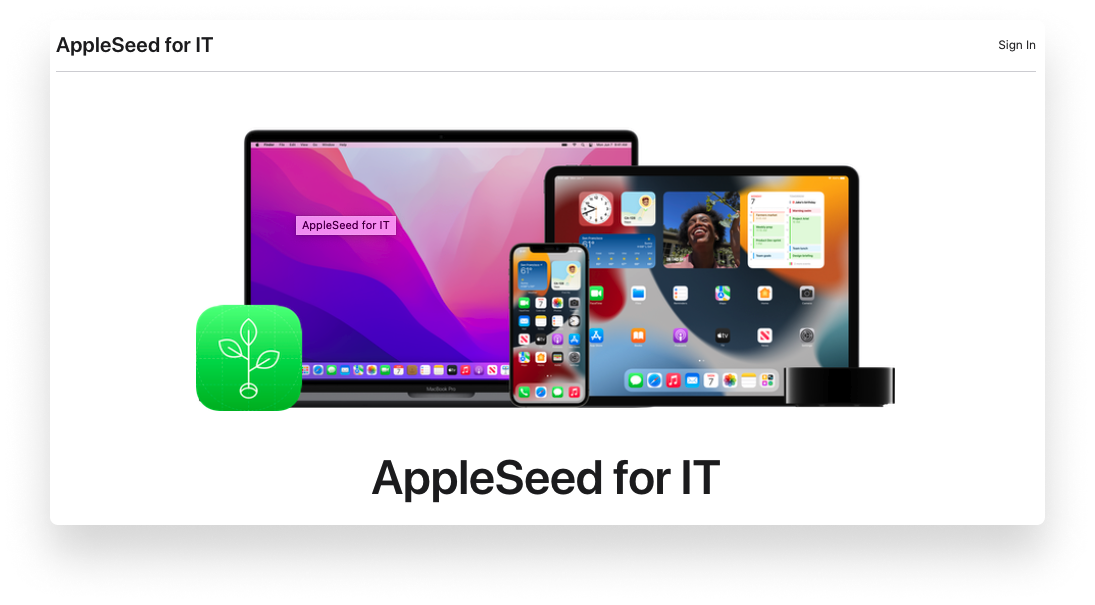 AppleSeed for IT provides IT professionals:
Access to prerelease software: AppleSeed lets you test both operating systems and select Apple apps in your business environment before they're released.
Detailed test plans and surveys: Apple supplies test plans—including regression and new-feature tests—to help you evaluate the compatibility of beta software with your existing tech infrastructure. You can participate in surveys to help you evaluate the impact of the OS on your environment.
Dedicated Review Queue: When you submit feedback through AppleSeed, it's funneled to a dedicated review queue to make sure bug submissions and enhancement requests get to the right people at Apple as soon as possible.
Discussion Forums: When you join AppleSeed, you gain access to its exclusive discussion forums. They're a great place to post questions, help other participants, and discuss other IT topics.
Getting Started with AppleSeed for IT
AppleSeed for IT requires that your organization is enrolled in Apple Business Manager or Apple School Manager. Anyone with a Managed Apple ID in your organization can participate (except for those with a Student role under Apple School Manager).
To access all the features of AppleSeed for IT, including the prerelease OSes, go to appleseed.apple.com and sign in with your Managed Apple ID. (Note, this webpage is different from the main AppleSeed for IT page.)

You cannot share software you download from AppleSeed with anyone else—even in your organization. The best way to have others participate in testing is to have them sign in with their own Managed Apple IDs.
Installing Beta Software from AppleSeed for IT
To install the beta software, you'll need to install the macOS, iOS, or iPadOS beta software profile on your device.
macOS: Use the macOS Software Update Seed Configuration Utility to download builds directly from the App Store. To get started, access AppleSeed on your macOS test machine and download the Configuration Utility from the Downloads tab. Once complete, run the installer and follow the onscreen instructions.
iOS and iPadOS: If there was a previous beta software profile on your device, delete it (Settings > General, then Device Management or Profiles depending on the configuration), then access AppleSeed from your device and download the new profile from there. Once the profile is installed, you can install the beta software over the air. To complete the process, follow the onscreen instructions.
Whichever operating system you're testing, don't install any beta versions on production Apple devices for testing. Create a beta group in your MDM solution to configure your test devices with apps and settings to test against the beta OS.
That's it: With the prerelease OS installed on your testbed, you should be ready to start testing. AppleSeed offers sample test plans and surveys in the Feedback Assistant inbox or under AppleSeed's Surveys tab. Apple recommends starting with the infrastructure survey to determine how your devices are used and then moving on to other test plans that assess specific topics, such as email, calendar, and device management.
About Kandji
By testing betas and leveraging an MDM solution, you can make sure the transition is smooth. Here at Kandji, we're making sure our MDM will be ready on release day so you can get the most out of your fleet of Apple devices. With powerful features like zero-touch deployment, one-click compliance, and offline remediation, Kandji has everything you need to enroll, configure, and secure your devices.