Announcing New Profiles, Choose a Time for App and OS Updates, and More
Kandji Team
We are excited to be releasing nine new profiles, greater granularity around the timing of how new OS and Auto App updates are enforced, the ability to disable MAC address randomization for iOS 14, and more.
In case you missed it, last month we announced release day support for new features in iOS 14, iPadOS 14, & tvOS 14.

9 new profiles, Parameter transition [Action Required]
Nine new profiles have been added to Library Items in the Kandji platform. With macOS Big Sur, Apple has introduced security improvements that require profiles to be installed by a user through System Preferences, or by the MDM server the device is enrolled into. This change improves security and prevents privileged processes from installing configuration profiles silently.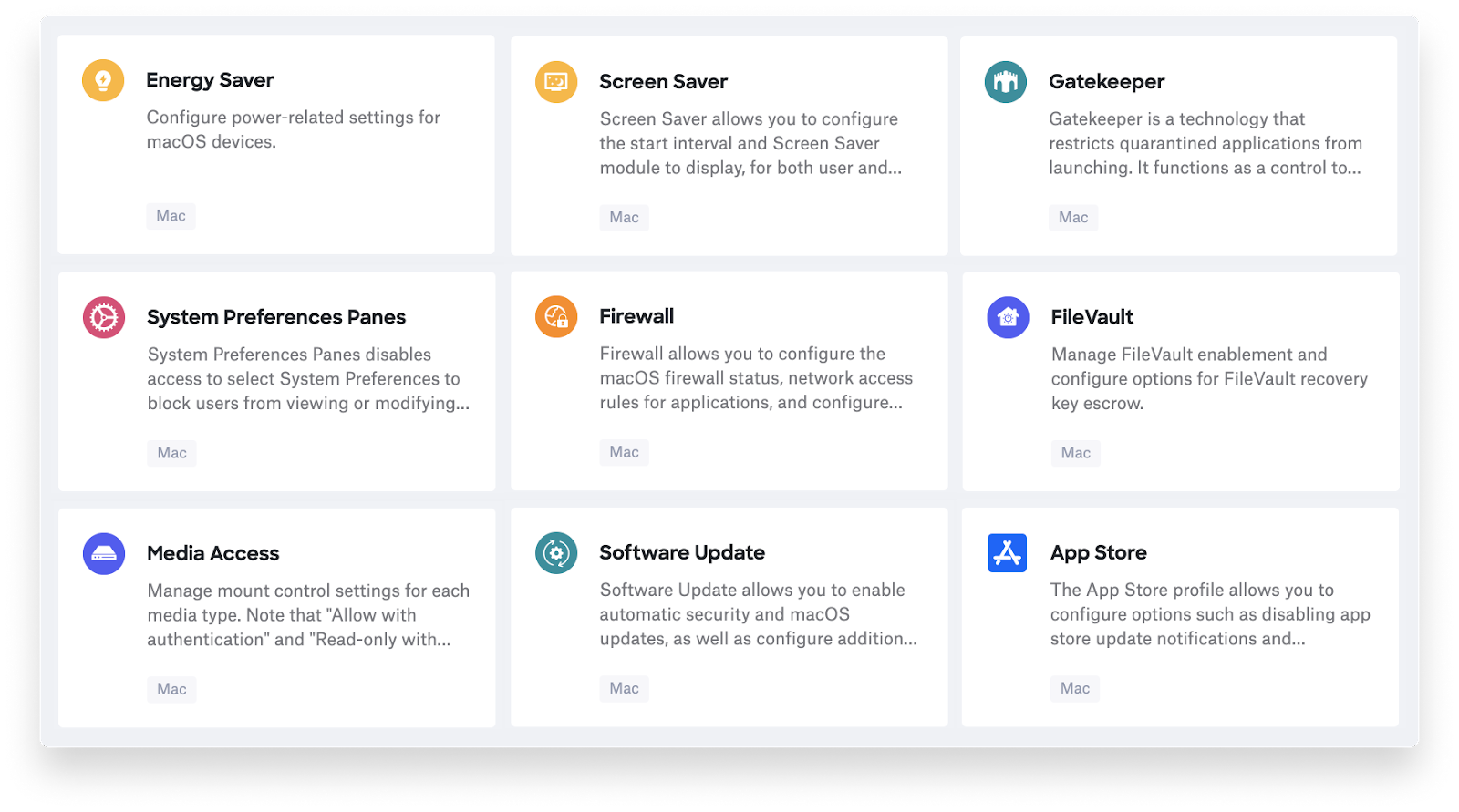 For a minority of Parameters, the Kandji Agent installs configuration profiles to apply and enforce settings. In order to support the changes in macOS Big Sur, we have transitioned these Parameters to new Library Items where the configuration profile portions of the control are installed via MDM.
Read our support article to understand which Parameters are being transitioned to Library Items and what action is required by Kandji administrators.


Disable MAC address randomization
As of iOS 14, devices use randomized MAC addresses when associating with Wi-Fi networks. If a device fails to join the network, it will revert back to its hardware MAC address. This setting can now be disabled with a new option within the Wi-Fi profile.

Choose a time for OS & Auto App updates
Several months ago, we released Auto Apps and managed OS for macOS. We recently launched an update providing even more control for admins by adding a time component to both managed OS updates and Auto Apps updates.
Previously, our Agent always tried to enforce the update at 5 PM local time. Now, you can specify the exact time (within a 30-minute range) during which the enforcement will occur. If you have not previously chosen a time zone and enforcement time, the server will default to 5 PM local time.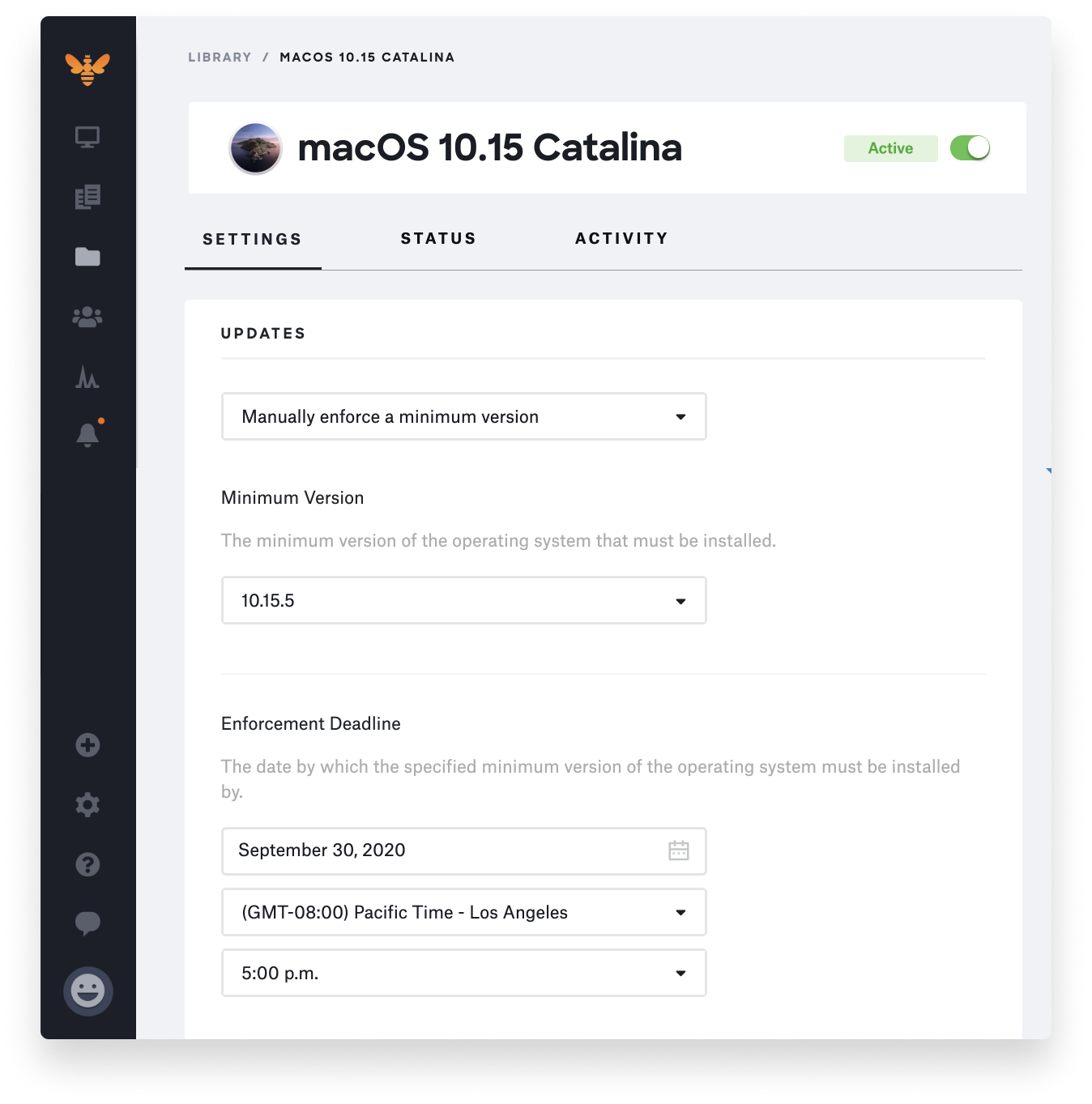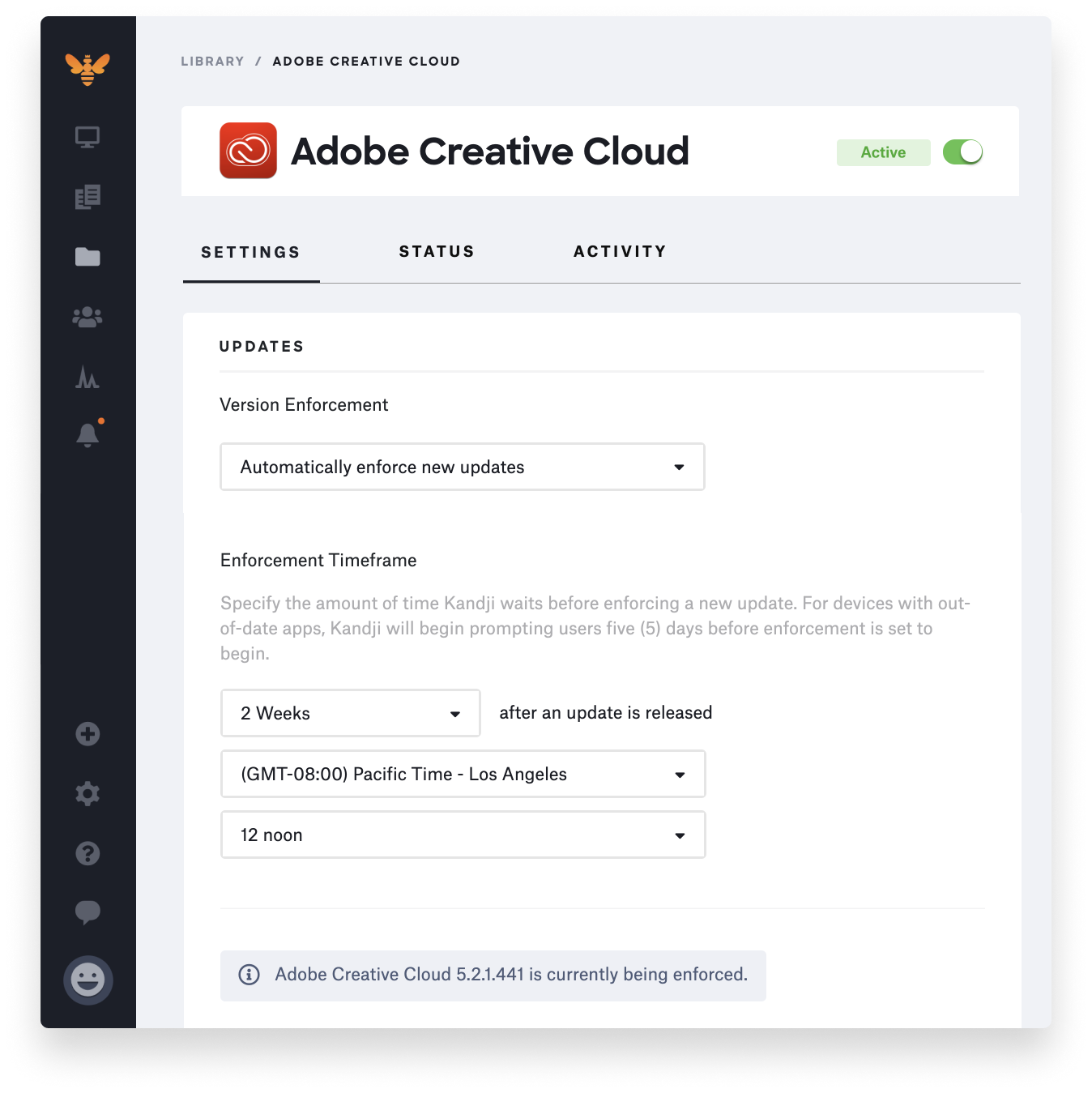 Kandji Agent reinstall
Kandji will automatically attempt to reinstall the Kandji Agent for devices that meet the following qualifications: The device has checked in via MDM in the last 7 days, but not via the Kandji Agent in the last 7 days.

Integrations terminology updates
Within Settings under the Integrations tab, MDM has been renamed to "APNS." Auto-Enroll has been renamed to "Automated Device Enrollment" across the platform.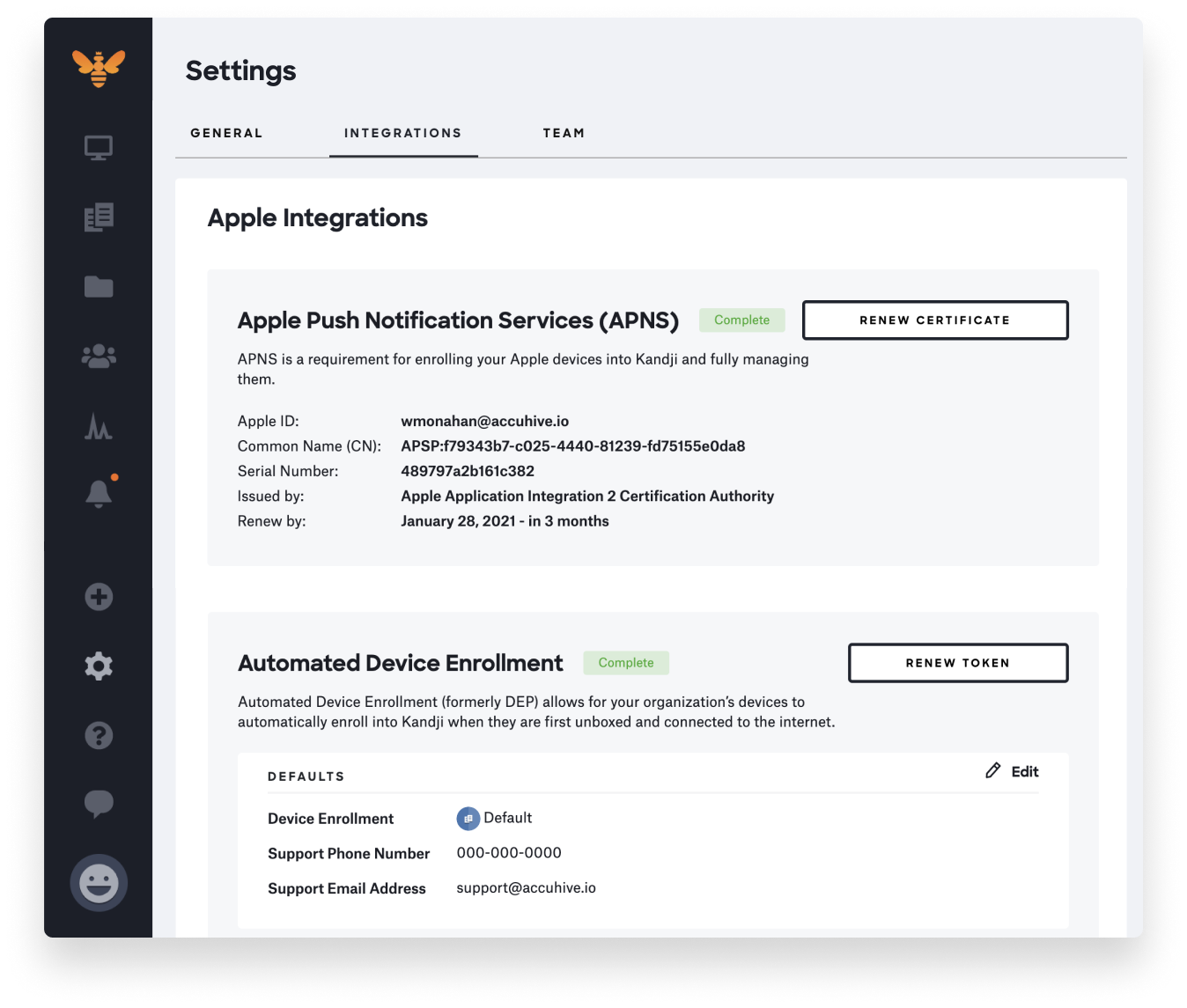 With innovation and iteration at the core of everything we do, we're constantly building solutions to give you more of what you need and improve upon features you already love. With Kandji, you can be confident that your Apple fleet is in safe and secure hands from deployment to retirement.
See Kandji in Action
Experience Apple device management and security that actually gives you back your time.
See Kandji in Action
Experience Apple device management and security that actually gives you back your time.